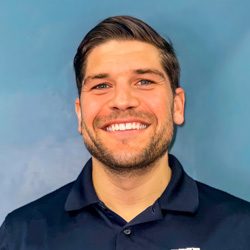 Chiropractor
Michael Dziurgot D.C.
For Dr. Mike Dziurgot, Arlington Heights is his hometown and he is honored to be practicing here because he loves the people and the small-town feel. 
After graduating from Illinois State University in Health Education and the Palmer Chiropractic College, Dr. Mike began practicing chiropractic medicine in 2009. Dr. Mike belongs to American Chiropractic Association, Illinois Chiropractic Society, Dr. David D. Palmer Athletic Trust, Palmer Rugby Alumni Association. Dr. Mike's greatest investment has been in his continuing education. He is certified in Chiropractic BioPhysics which includes about 120 hours of post-graduate seminars, Graston Technique, Active Release Technique (A.R.T.), and Titleist Performance Institute Golf Fitness Instructor.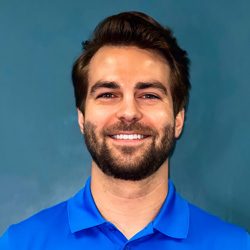 Chiropractor
Matt Eschenbaum D.C.
Dr. Matt was born in Arlington Heights and grew up in Lake Zurich. He completed his undergraduate studies at Illinois State University, earning a degree in Biological Sciences. From there, he went on to earn a Doctorate of Chiropractic degree from Palmer College of Chiropractic, graduating in 2017.
Dr. Matt is a member of the Illinois Chiropractic Society. He has provided excellent care when treating patients who deal with complaints including but not limited to neck pain, low back pain, sciatica, cervical radiculopathy, migraines, and headaches. He has an undeniable passion for helping people and guiding them down a path to be able to live a better, more pain-free life.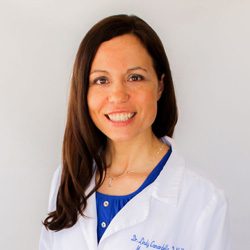 Acupuncturist
Lindy Camardella D.A.C.M. L.Ac. Dipl. OM.
Dr. Lindy Camardella, attended Illinois Wesleyan University where she earned a B.S. in Economics. Entering the business world, she was left wanting more and to have an influence on individual and community health.
She changed gears from the world of finance and economics in search of a way to help others return to health and to prevent long-term disease.
Her and her husband's health have been positively impacted by acupuncture and herbal medicine. His Reactive Arthritis from food poisoning was completely cured and her recurrent bronchitis infections are no longer an issue. Graduating with high honors from Pacific College of Oriental Medicine in 2011 after rigorous training consisting of 2,625 hours of class, 900 hours in a clinic, and passing her national boards (National Certification Commission for Acupuncture and Oriental Medicine), she had the best education in the field of Chinese Medicine has to offer. She continued further to earn her doctorate in 2018.
Her commitment to the community both on the local and national level has continued to be of great importance. Patients in her clinic are treated like family and friends and she loves both dearly. She is very involved in advocating for her profession. She joined her state association as a student in 2008 and has continued to progress to the point of being President of the Illinois Society of Acupuncturists. She was elected to the board of ILSA in 2013, Treasurer in 2014, Vice-President 2015-2017, and president 2018-current.
Serving at the national level, she has been one of two state delegates in the American Society of Acupuncturists. From this group, she has been the chair of the Public Education Committee from 2013-2020.
Family is still a priority despite other involvements and is grateful for the endless love and support from her husband, John, and two daughters Peyton and Marley, and son Zach She loves spending quality time together with family and traveling when able prior to Covid.
Her hope is to increase education about integrative medicine and expand access. A couple of examples of this are working to expand insurance Medicaid coverage in Illinois for acupuncture and starting an online company, Integrate Medicine, which allows you to purchase home kits and/or watch videos on integrative medicine.
Read this

article on Dr. Lindy Camardella!
Monday
8:30am - 12:00pm
3:30pm - 6:30pm
---
Tuesday
3:00pm - 6:30pm
---
Wednesday
8:30am - 12:00pm
3:30pm - 6:30pm
---
Thursday
3:00pm - 6:30pm
---
Friday
8:30am - 11:00am
---
Saturday & Sunday
Closed
Monday
1:00pm - 7:00pm

---
Tuesday
9:00am - 3:00pm
---
Wednesday
Closed
---
Thursday
1:00pm - 7:00pm
---
Friday
Closed
---
Saturday
8:00am - 12:00pm
---
Sunday
Closed